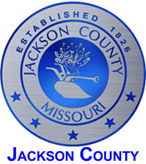 Jackson County Interim Sheriff Nomination
---
The Mid-America Regional Council is assisting Jackson County with the nomination process to select an interim sheriff.
Stay Informed
To sign up for an email list to get information about this process, please submit your contact information:
Submit Comments/Questions
To submit any comments or questions related to the nomination process, use the form below:

About The Process
Jackson County Executive Frank White, Jr. has announced a nominating commission to help appoint a Jackson County Sheriff, who will serve the remainder of the year.
Members of the nominating commission are:
Alfred Jordan (Chair) – 2nd District Jackson County Legislator
Crystal Williams – 2nd District At-Large Legislator
Tony Miller – 3rd District At-Large Legislator
Jean Peters Baker – Jackson County Prosecuting Attorney
Chief Rick Smith – Kansas City Police Department
Chief Dave Starbuck – Grain Valley Police Department
Rick Inglima – President, Missouri State Fraternal Order of Police
Tammy Dickinson – Former United States Attorney
Dr. Wallace Hartsfield, II – Pastor, Metropolitan Missionary Baptist Church
The nine-person nominating commission will conduct candidate interviews publicly on Friday, May 4 from 9 a.m.-Noon at the offices of the Mid-America Regional Council, 600 Broadway in Kansas City, MO.
Interested candidates can submit their application through the Jackson County Website at www.jacksongov.org/interimsheriff. The deadline for submission is Monday, April 30 at 5 p.m.
More Information