This two-day workshop will demystify the most common components of stormwater treatment best management practices. Learn from area experts who have experience designing, installing and maintaining the vegetative components of stormwater treatment BMPs.
The workshop is geared toward landscapers, subcontractors and general contractors currently working with stormwater treatment BMPs or those who would like to gain experience with these systems.
It will focus primarily on the most commonly installed practices in the metro area at this time — bioretention, rain gardens and native landscaping.
Day One: Installation and Native Plant Education
Overview of the intended function of stormwater treatment BMPs and how they work, timing and phasing during construction. CRN 24807
Day Two: Maintenance of Stormwater Treatment BMPs
Native plant establishment, maintenance for each stage, bidding guidance for long-term maintenance. CRN 24808

CRN for both days of workshop: 24806
For more information, contact Lesley Rigney, MARC at 816/701-8355, or Tim Frenzel, Johnson County Community College at 913/469-3844.
---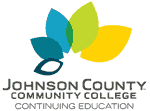 Discounted 2-day rate: $149
One-day rate: $99

Register for ONE or BOTH days»

Or by phone at 913/469-2323

November 12–13
8 a.m.–5 p.m.
Regnier Center 101

Johnson  County
Community College
12345 College Boulevard
Overland Park, Kan. 66210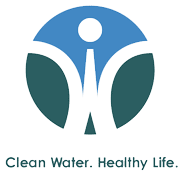 This workshop was developed in cooperation with the Johnson County Stormwater Management Program, with funding provided by the Mid-America Regional Council's Water Quality Education Committee and Johnson County Community College.