From Vision to Reality

Since 2010, the Creating Sustainable Places Coordinating Committee has led a regional effort to make the Kansas City region more vibrant, connected and green,
With funding from a three-year HUD Sustainable Communties Planning Grant, and building on existing local and regional plans, we have a lot of accomplishments to celebrate:
Guiding principles for sustainable development.
New tools for visualization and analysis.
New data and maps, including an updated Natural Resources Inventory.
A sustainable code framework for local governments and indicators to evaluate progress.
An equity network that is working to make sure everyone in the region has the opportunity to participate, contribute and connect.
Demonstration projects that tie it all together.
Please join us as we celebrate the successes that are making our regional vision a reality and talk about where we go from here.
Keynote Speaker: John Fregonese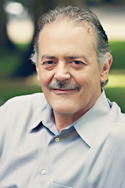 John Fregonese, president of Fregonese Associates, has been a planner for 30 years. He has earned the rare reputation of being able both to create an energizing vision for communities and to develop concrete, workable solutions to urban problems. John has worked with metropolitan areas across the nation, and helped customize his firm's Envision Tomorrow software for the Kansas City region.
Space is limited. Register now!
WHEN:
Friday, Dec. 6, 2013
11:30 a.m.–1:30 p.m.
WHERE:
Kauffman Foundation Conference Center, 4801 Rockhill Road, Kansas City, MO
REGISTRATION:
No cost to attend, but registration is required. A buffet lunch will be served. Register online or call 816/701-8234.