The Mid-America Regional Council
Solid Waste Management District
invites you to a virtual training event with Prairie Gateway ASLA:
Composting & Environmental Landscaping Using compost to create sustainable landscape sites, and to manage stormwater and erosion
June 12 | 12:00 PM
Healthy soil is the foundation of successful landscaping projects, but it can also beneficially impact soil and water protection, which is becoming a more pertinent issue in project development.
In fact, soil restoration and improvement is at the core of low-impact development and green building standards, as outlined in the Sustainable SITES Initiative. Aside from greatly enhancing plant survival, improved soil quality enhances water infiltration (and conservation), climate protection, stormwater management, and our human and wildlife habitats.
"Soil and Site" best management practices (BMPs), like the compost-focused project specifications being taught in this webinar, are now required on various Missouri and regional projects. Soil decompaction and amendments assist with both stormwater management and flood protection.
These climate resilient techniques not only assure long-term project success, but can be used by a savvy practitioner to save money and time on a variety of land development projects.
Training Event
This presentation will provide technical and practical data, as well as specifications for the use of compost in traditional landscaping and non-traditional "green infrastructural" applications.
It will provide practical techniques for:
Complying with soil BMPs
Protecting existing soil and vegetation
Using compost and other organic amendments effectively
Understanding how to specify and inspect soil and compost
Using organics as approved erosion control BMPs
Innovative site BMPs such as living embankments, flood and slide restoration
Participants will learn practical lessons from many example projects: big, small, urban, rural, public and private.
Learning Objectives
Understanding proper application and usage of compost products for general landscaping and soil and water protection/conservation
How to identify and purchase quality sources of compost
Learning scientific and practical benefits of improving soil health
Understanding trends and best practices in soil and site management and green building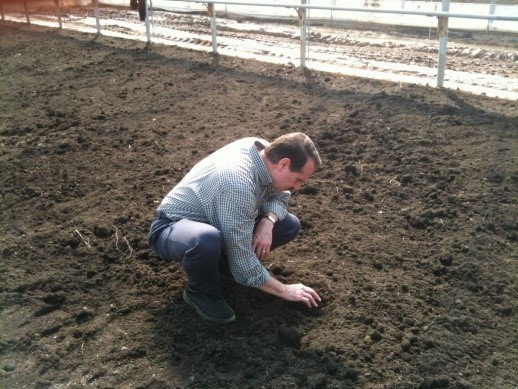 Ron Alexander,
R. Alexander Associates, Inc.
Mr. Alexander is a horticulturist and the President of R. Alexander Associates, Inc. — a consulting company specializing in product development for organic recycled products.
He has over 35 years experience working with compost and other organic recycled products in land management. He is a long time member of the American Society of Landscape Architects (ASLA) and has developed both national and state specifications pertaining to the use of compost in landscaping and soil management applications — including the AASHTO Specifications for Compost Use in Erosion Control.
He also spent 10 years managing the US Composting Council's Seal of Testing Program, a nationwide quality testing program.

Free to attend


Please RSVP by
emailing
Lisa McDaniel
or calling
816-701-8225